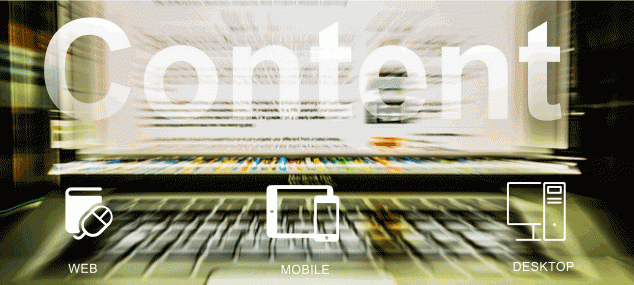 Today's time starved workers have little patience for irrelevant content. 8 seconds to be exact. That's the average attention span of people these days. And statistics say it's getting shorter.
It's not surprising given the rise of real-time texting, 140 character tweets and instant messages. Email is becoming passé. Narrative is being serialized. Why? Digital content is exploding. There are more choices on how, when and where to take it in.  As a result, readers are "grazing". Selectively picking and choosing what they consume. They're covering more ground, but only stopping to sample what tastes good – in small bites.
What's a Communicator to do? Fear not! While daunting, these challenges are not insurmountable.
Here are 3 simple things you can do to help make your point… fast:
> Serve Up Content Snacks – Reduce your messages to bite sized digital morsels that can be easily consumed. Use provocative headlines, plain language, pithy sentences and crisp bullet points to chunk down content and make it easier to digest. This not only makes your messages easier to absorb – it makes them more adaptable for use across multiple channels.
> Select Your Channels Wisely – Using the right vehicles to tell your story is as important as the messages themselves. Are you merely informing? Do you seek to inspire? Does the content fit the delivery media? Answering these questions will help you determine which channel(s) are best suited for delivering your message(s) and the response you're looking for. Once channels are chosen, publish your content and measure results over time, periodically adjusting the mix to optimize involvement. Be mindful that to reach workers with your messages, you must go to where they are – virtually and physically. This should factor into your channel selection.
> Say It in Pictures – There's statistical truth to the notion "A Picture Paints a Thousand Words." Research shows 90% of information transmitted to the brain is visual. Visuals are processed 60,000X faster in the brain than text. So using imagery to help tell your story can speed mental processing and allow you to communicate more with fewer words and deeper understanding. Meaningful visual explanations of key statistics, contextual photos, charts and short videos can go a long way in making complex concepts easier to comprehend. But be judicious and sparing. Too many images or the wrong visual can cloud or confuse your message.
At a time when just 30% of American workers are engaged in their work, making these small improvements to your organization communications can make a big difference in getting workers take notice and respond. By streamlining your messages and serving up 'tasty' content snacks in the right way at the right time – you'll satisfy grazers without overstuffing… And they'll no doubt be back for more!
---
Related Links:
7 Powerful Facebook Statistics You Should Know About
Picking the Right Media for a Story
Getting the Attention You Need
State of the American Workplace