Timely Ideas creates high-impact communications that help organizations, teams and individuals:
Get Attention | Build Awareness | Drive Engagement | Raise Performance
Identity & Branding
Employee Engagement
Executive Communications
Culture and Learning
Workforce Productivity
Customer Communications
We blend marketing know-how with organization development to produce tailored communications that meet your pressing business needs. How can we help you?
Pinpoint Problems
Needs Assessments
Stakeholder Analysis
Targeted Web Surveys
Business Improvement
Corporate Culture
Tell Your Story
Identity & Branding
Executive Communications
Digital Content & Packaging
Launch Campaigns & Events
Infographics
Break New Ground
Change Leadership
Process & Work Flow
Technology Enablement
Revitalize Brands
Transitioning
Fuel Growth
Individual Development
Teaming on the Fly
Personal Style & Influence
Organizational Effectiveness
Renewal
Get A Free Quote Now
The quality of our work shows through because it is designed with passion.
We're always on the look out for new projects and clients so if you've got an idea don't delay.
what's new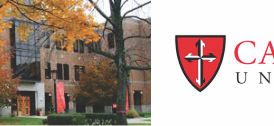 Timely Ideas Founder and Principal John Crawford has been appointed a ...